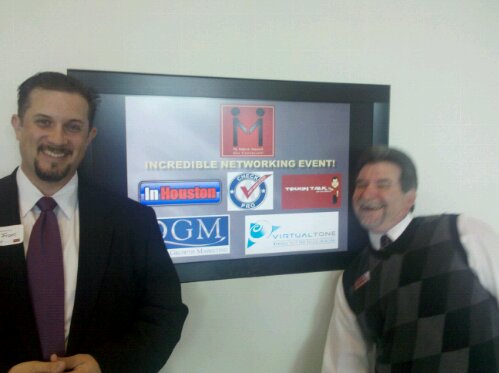 As you can see, Tony Gambone and I got caught standing by the digital display for the Incredible Networking event. On the display is a number of sponsors for the event. James Dutton, our VP of Sales & Marketing for My Referral Network, did an incredible job promoting and running the event. As President of MRN and one of the speakers, I was very pleased with the all day event.
One of the great people I got to meet was LuAnn Buechler (http://www.pmcevents.com). LuAnn is putting together the 2011 Get Connected networking summit, along with the help of Gail Stolzenburg. Gail and LuAnn have asked for My Referral Network's support and we are discussing ways to partner up with them in order to make this a hugely successful, value giving, event for the attendees. I look forward to bringing everyone together… so that people can actual help each others' business grow through networking.
Thanks to everyone who came out to the http://incrediblenetworking event today. We greatly appreciate you.
Keep your eyes open for "Get Connected 2011…"
-Mitchell From-
Http://gist.com/mitchellfrom