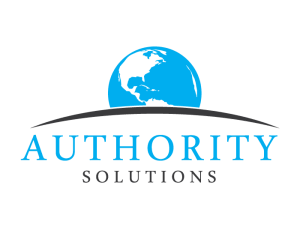 Mitchell From's company, Authority Solutions, has positioned themselves as the SEO Experts in Charleston, SC and the surrounding areas of the state. Search Engine Optimization (SEO) is the process used to enhance the online visibility of your business and increase targeted web traffic in order to increase company income through working with highly trained, top of the top, best of the best, Charleston, SC SEO Experts. As your SEO Expert, Mitchell From and his staff at Authority Solutions do both of the following:
Services we provide:
Increase Your Company's Exposure
Dominate the Google rankings so your business gets the exposure you want!
Increase Your Company's Revenue
Increase targeted website traffic, increase inbound calls and leads, which means more revenue for you!
---
What does Authority Solutions do for you? … Search Engine Domination
When individuals type your company's name into a search engine, your business website should be the first listing they see. Your goal should be to dominate the first page results with listings you control. To radiate authority, you should also aim to show up prominently in search results for important search phrases within your industry and within your home town.
Additional Services we provide:
Reputation Management for Entrepreneurs
Business owners of all kinds turn to Authority Solutions for online reputation management and reputation repair. If you are a victim of internet defamation or slander, you discover how someone can anonymously hide behind a hateful comment, video or blog post that can remain online permanently and harm your personal life or company.
Reputation Management for Businesses
Our experienced team will establish a positive reputation for your company no matter who is searching for your company online (i.e. customers, clients or coworkers). We build and feature favorable content and push down damaging negative content so you can control what people see whenever they search for your company online… more commonly known as Reputation Management.
---
Contact us immediately to discuss how Authority Solutions can become your Charleston, SC SEO Experts today! Call 281-378-3633 for fast results!