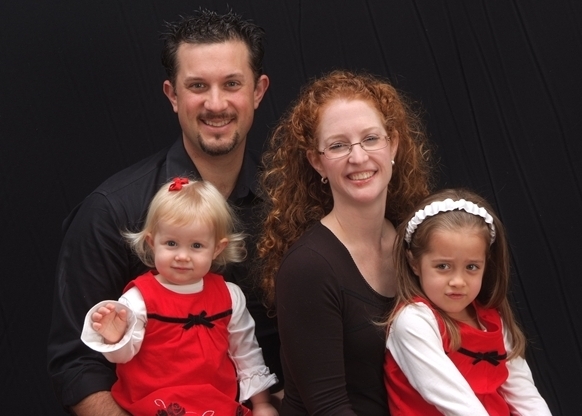 Mitchell From was born in Poughkeepsie, New York.  However, he got to South very quickly.  With his father going from the Real Estate industry of the Northeastern states, into the Oil & Gas industry, a move was inevitable.  The family ended up in Houston, Texas.  Mitchell From grew up in the Northwest Houston area.  All throughout grade school, money was tight at home and although he  went to Cypress Creek High School, he was not a "rich kid."  Mitchell states that God definitely knew what he was doing… which could be seen in the fact that although he and his wife, Ann, went to the same high school they never met until 10 years later.  If you ask Ann, she will even tell you that "back then," she wouldn't have given him the time of day.  It's a total "God Thing" in the way they were brought back together.  You'll have to ask him about the full story…
Mitchell From grew up with one sister, Leane.  Since they are six years apart, he recalls having to "babysit" his little sister, many times.  One sister, always citing, "You're not my father!" is all that he says he could handle.  Of course, all of the time and effort he put into helping a younger sister ended up just being good "practice" for when he would be blessed with his own little girls.
If you ask Mitchell, he will tell you that the scariest moment in his life was when his first daughter was born.  Within the first hour of her life, she stopped breathing for just a minute.  He says that he wasn't sure how "connected" he was to his daughter, until that moment.  When the hospital staff got her breathing again, he cried like a baby as a result of almost losing his first and only daughter at that time.  He knew then, that even fathers have an immediate connection to their children.  He was very pleased when his second girl came along, without a hitch.
Mitchell From is a family man that also has a heart that seeks after God and His direction.  Mitchell feels that men have started to give up their roles that God has given them and even instructed them to be.  Mitchell says that he is a work in progress.  He's working to be a husband and father that not only his family will be proud of, but more importantly, God will be proud of.