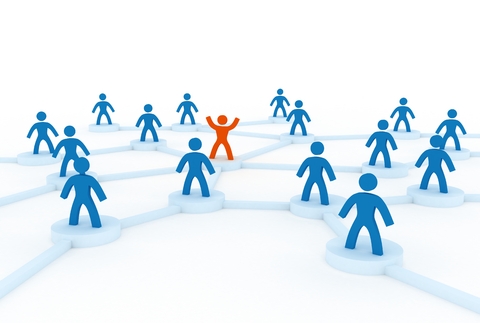 "Networking" can be defined as, "a supportive system of sharing information and services among individuals and groups having a common interest."  Mitchell From likes to take it one step further and adds, "… to grow one's business through the act of giving/receiving referrals."  As Mitchell's good friend, Eric Standlee, says… it's all about Servant Leadership.  "Servant Leadership" can be defined as, "Achieving results for one's own organization by giving priority attention to the needs of one's colleagues and those around them, that they serve."  Mitchell sees this form of networking growing in two main areas: "In-Person" and "Online" networking.  Regardless of "On" or "Off" line, you are looking to create that "Know, Like & Trust" with individuals, through your relationship with them, in order to grow your business through referrals.  The first step is often by taking the Servant Leadership approach and offering to help the other person first.  Mitchell also points out the fact that this concept is not a new one; it can clearly be seen throughout the Bible.
In-Person Networking consists of networking groups such as Associations or Chambers of Commerce, Exclusive groups like BNI (Business Network International) or  Mitchell From's former networking organization called MRN (My Referral Network) and Open Groups such as InHouston Mixers and business after-hours events.
Online Networking consists of all of the social media platforms that allow you to interact with other individuals, whereas making it possible to create "relationships."  A few examples would be, Twitter, Facebook & LinkedIn.