We're going to talk about the "Networking Diet," but I have to set things up for you first…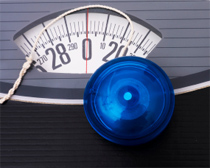 Have you ever felt like you needed to lose a few pounds so you went on a diet? That's not the issue. The issue, is when you constantly feel like you need to lose some weight. Why? Because then you get on the viscous cycle that most dieters know way to much about. You go on a diet, lose some weight, and because you had some success, you decide to take it easy and go off plan. Surprise! You gain some of, if not all, the weight back. So what do you do next? That's right, you go on another diet, and another, and another and the cycle goes on forever. Trust me, I know the drill. Haven't you heard of this weight gain and weight loss being called the Dieter's Yo-Yo? I've been overweight for many years now and it's not because I like being overweight. In fact, you could say that I've lost more weight than most people. If you measured my success by my overall efforts and total weight lost, I'd be a winner. However, we don't measure my success by my efforts or past weight lost, but by where I'm at. Have I arrived at a healthier, leaner, thinner physique? No.  Well, not for very long, at least.
The Networking Diet – Similarities? I think So.
The
Networking Diet

– What is it?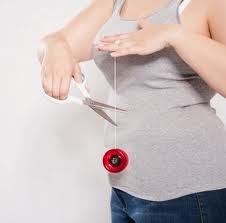 In your business you have determined that networking is good for you. Networking is going to help you grow your business because of the referrals that you expect will come your way. So, off you go, looking for a few good networking groups to join. You attend and attend and attend these groups… almost religiously, until you start to get some referrals. This might be 30 days and this might have taken as much as 90-120 days. You start to build some trust with those around you. They see you at the events regularly and you even help a few people by making some connections for them. However, after a month or so, you decide that you're getting too busy with business and you decide to step out of your networking groups. I mean, you don't want to take on more business than is comfortable, right? *sarcasm* So, the Networking Diet kicks in and what you do is you leave the groups for a month or two, so things will settle down. The problem is you stopped attending the groups and they stopped referring business to you. The Networking Diet is in full effect at this point. The trust that networkers have for one another is significantly tied what I call I.C.E. They are looking to see what your Integrity looks like. They want to see if you are Consistent and whether you are truly Engaged. When you leave a group, your ICE melts. Here's the recap: You go to groups, build up trust, referrals come. You leave groups, trust falters and referrals stop coming. [Rinse/Repeat] The other issue is that the more times you go through this cycle, the harder it is to rebuild that trust. What we need to do is to cut the string of that darn Yo-Yo.
Also, remember the regular food diets? It's not about how much total weight you've lost.  With the Networking Diet, it's not about the total amount of referrals you've received in the past.  It's about where you're currently at.  Have you arrived?  Have you arrived where you are currently seen as someone that people trust and freely, openly, warmly, refer business to you?  This is where you want to stay… clear away from the Networking Diet.
Break the Networking Diet cycle- Gain trust & referrals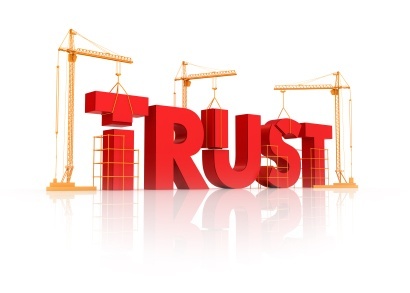 What do we do to break the Networking Diet cycle? Committed Consistency. Don't be consistent for just a little while.  Be committed to a few groups that you can handle the time expense of. Then be consistent on a weekly/monthly basis. The longer you are consistently committed, the more success you will have because you will have given the relationships ample time to develop a deeper Know, Like & Trust… further distancing yourself from the Networking Diet cycle. Remember, people will do business with and refer business to, those that they Know, Like & Trust.
Networking should not be looked at like a diet.  It's not a quick fix.  It's a lifestyle change.  When people ask me if I'm eating healthy because I'm on a diet… I answer them, No, this is a lifelong change in eating habits/choices. It has to be, for long-term results & success. Make a long-term commitment to make networking a part of your business growth plan. Don't get on the cycle; Stay off of the Networking Diet.