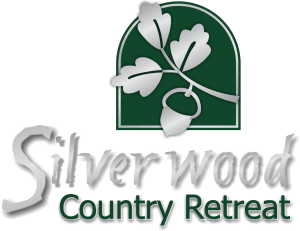 Silverwood Country Retreat (in Harris County & Waller County) was the resent destination for my wife's and my "weekend getaway."  We were introduced to the wonder family of the Timmermans and their property that they have opened to the public through some business connections.  As a side note, it's amazing to me how networking is in our everyday life and is not just for building our businesses, but it also results in great connections/finds like this one. We were extremely pleased when we arrived at Silverwood Country Retreat. We decided to not do a day trip, camping, hiking or fishing… but instead, we went the route of having "Granny's House" (Their Bed & Breakfast-type option) all to ourselves for the weekend.  It was wonderful.  From the HUGE screened-in front porch, you can enjoy the cooler mornings and evenings with (what seemed to be) a regular breeze that blows right through the front porch.  My wife, Ann, loved watching the cows from the rocking chairs on the front porch.  Silverwood Country Retreat really was a "Retreat" for us.
Inside "Granny's House" at Silverwood Country Retreat
Inside the house, it's very cute.  It has a fully functional kitchen (where I made some amazing grub for my wife and I), multiple bedrooms and bathrooms and cold A/C for those people like me that like to feel like they are in a meat locker when they're sleeping.  Another pleasant surprise for me was the recliners in the living room.  I don't have a recliner and it was nice to just lean back, rock, put up my feet and read a book.  I was soooo excited that I actually finished a book that I've been trying to get through for 6 months now!
[youtube]http://www.youtube.com/watch?v=rZw3VmE2w2w&feature=player_detailpage[/youtube]
Outdoor Features of Silverwood Country Retreat
We got to take a walk around Silverwood Country Retreat and looked at all the old Dairy Farm buildings, equipment and such… just imagining what it must have been like when it was a fully functional Dairy Farm.  As we were walking around, we came across the water well behind "Granny's House" and there's a date carved into it, stating it was dug/built in 1896!  Wow!  So, we continued to the other side of the property where there is some additionally beautiful scenery.  There are a couple lakes (with lots of fish in them, I hear), a Big Huge Oak Tree, camping and picnicking areas that are all amazing.  The last thing that's pretty neat is that the property is divided by water, where half of the property is in Harris County and the other half is in Waller County.
Would we visit
Silverwood Country Retreat

again?

Absolutely!  We can't wait to find another weekend that we have the time to take, get away and relax for a long weekend at "Granny's House" at Silverwood Country Retreat.  You should join us in the Guest Sign-in Book by planning (and going on) your very own local getaway to Silverwood Country Retreat.